Ether Whales Increasing Their Share Again
Despite the amount of ether, held by individual crypto whales, almost halved in the past few years, it's on the rise again and, as of May 1, has already surpassed numbers from 2018, a new report showed.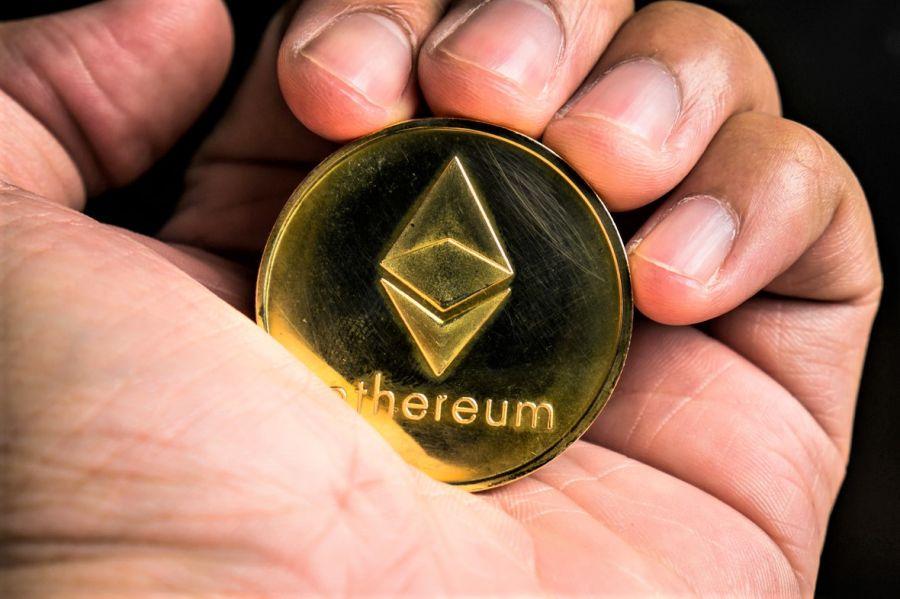 A total of 376 whales control 33% of the circulating supply of ether in 2019, the native cryptocurrency of smart contract platform Ethereum, which is down from 47% in 2016, according to a report from blockchain analysis firm Chainalysis. This amount corresponds to a value of around USD 9 billion with ether's current market capitalization. In 2018, their share was below 30%.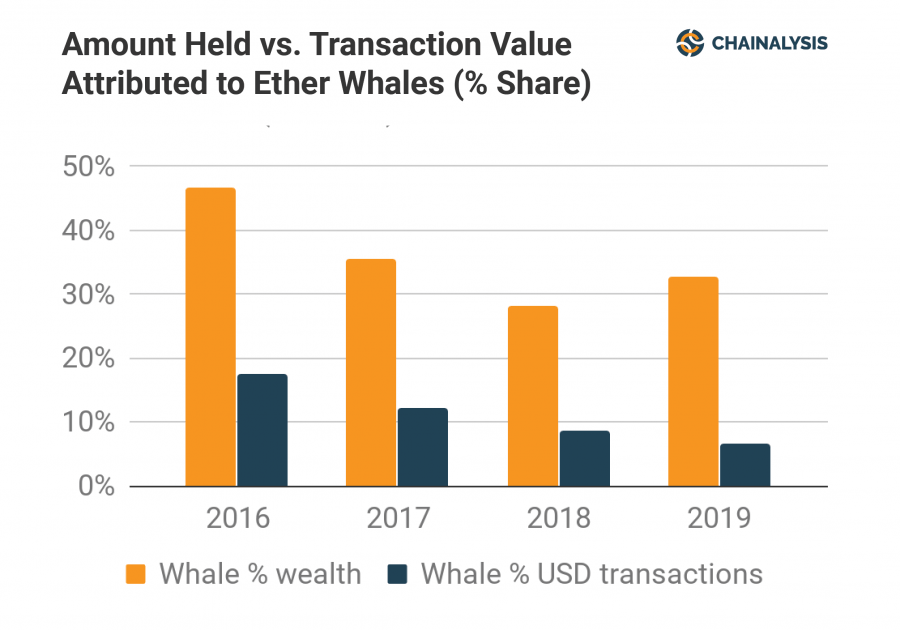 However, whales don't seem to participate much in transaction activities – apparently subscribing to the community's famous "HODL" motto.
"Whales consistently hold 25%-40% of the circulating supply of ether, but only account for between 5% and 18% of economic transaction volume. This is because most of the whales (~60%) are holding their assets or not regularly trading with exchanges," explains the report.
The transaction amounts are at their lowest this year, having been falling consistently over the past few years.
The report also goes on to explain that whales actually do not have a "meaningful impact" on the price of the asset, but their large selloffs can, and do, make the market more volatile on a day-to-day basis. The price of ether is more likely to follow the price of bitcoin, they found: "On average, a 1% increase in Bitcoin prices yesterday leads to a 1.1% increase in ether prices today." Funds received by whales do not impact the price at all, however. For comparison, Chainalysis also found that 448 people own 20% of all Bitcoin.
Ether price jumped by almost 9% in the past 24 hours (13:35 UTC), and a whopping almost 47% in the past seven days. Its price hit a year-to-date high yesterday, when a single coin traded for slightly above USD 263.
ETH price chart:

___

Read more: Who Are the Bitcoin Whales and What Are They Good For?