Following Major Losses, Another Crypto Hedge Fund Shuts Doors – Report
Cryptocurrency hedge fund Tetras Capital has allegedly decided to close its doors, after suffering significant losses.
The New York-based fund known for shorting ethereum (ETH) is said to be shutting down, Coindesk reported, citing an undisclosed "person with direct knowledge of the matter."
Per this source, the company suffered a loss of about 75% life-to-date since its launch in 2017. They have decided to return the money to their investors.
According to a filing submitted to the US Securities and Exchange Commission, Tetras Capital had some 65 investors who each had put in a minimum investment amount of USD 100,000. The filing also showed that at one point the fund managed assets of c. USD 33.5 million.
Tetras Capital was managed by Alex Sunnarborg, Brendan Bernstein, and Thomas Garrambone, all former analysts and investment bankers at major companies such as Raymond James, Deutsche Bank, JPMorgan, and Goldman Sachs.
"In 2017 when we launched, we were looking to make altcoin trades," said Sunnarborg in a 2019 Forbes interview. "They historically have more volatility and higher betas."
The company was noted in that article for the "bearish bet" they made – shorting ethereum in May 2018, when it's average price was almost USD 700. The price of the coin dropped below USD 100 last year, climbing to and standing in the USD 200 range for a while, and lately finally surpassing the USD 300 level – now trading at USD 317.
Meanwhile, other crypto hedges shut down this year as well, unable to attract institutional investors and suffering losses, such as Prime Factor Capital and Adaptive Capital.
This comes after the number of at least 68 hedge funds that had called it quits in 2019, compared to 35 in 2018, according to Crypto Fund Research.
We contacted Tetras Capital for a comment and will update should they reply.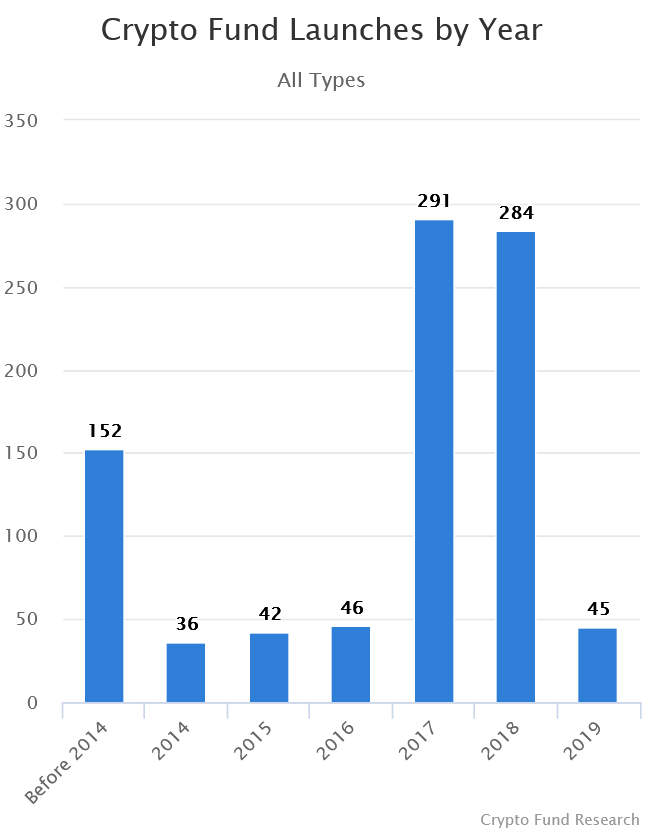 ___